Mela means apple in Italian. And little big labrador Mela sure brought happiness into Donato's life. Even though, having already two dogs at the time being (and very little time to spare as a domolition and excavation expert), he never would have thought of adopting another animal. Then Mela knocket at his door, given away by people who couldn't keep her. Donato felt that she was his – and that they would become best buddies
How did you meet?
Mela had been given away by friends who couldn't keep her for family reasons. I instantly felt she was a good dog, even though wild and impetuous, and decided to give it a go. I knew she would appreciate the space in the masseria, life without a leash and hardly any rules. She was my first labrador and I learned quickly that they're big eaters. Mela seemed to me like a mix between a lab and a vacuum cleaner for how much she ate during the day! She never changed much, even though she became a bit quieter over the years.
What's so amazing about her?
She has a built-in watch, so she always knows exactly when it's time for lunch and dinner. But, more than that, she knows how to make you smile when you're sad.
What's your relationship like?
We're basically pals who love to play and have fun together.
What are her biggest passions?
After food? Just kidding. She loves to be cuddled, by me, by our cats and by my friends. She's such a loving creature.
How do you two understand each other?
I think she took Italian lessons without telling me anything. No kidding. She seems to understand every word I say.
How do you get across what you want from her?
With food, no doubt about that. It can be anything from wurstel to mozzarella cheese, as long as you can chew it.
Who would she be if not a dog?
I generally prefer her to many human beings because she is so much nicer and behaved than many humans. But that's another story. If I had to compare her to someone I'd say Anna Maria Barbera, an Italian comedian from Calabria.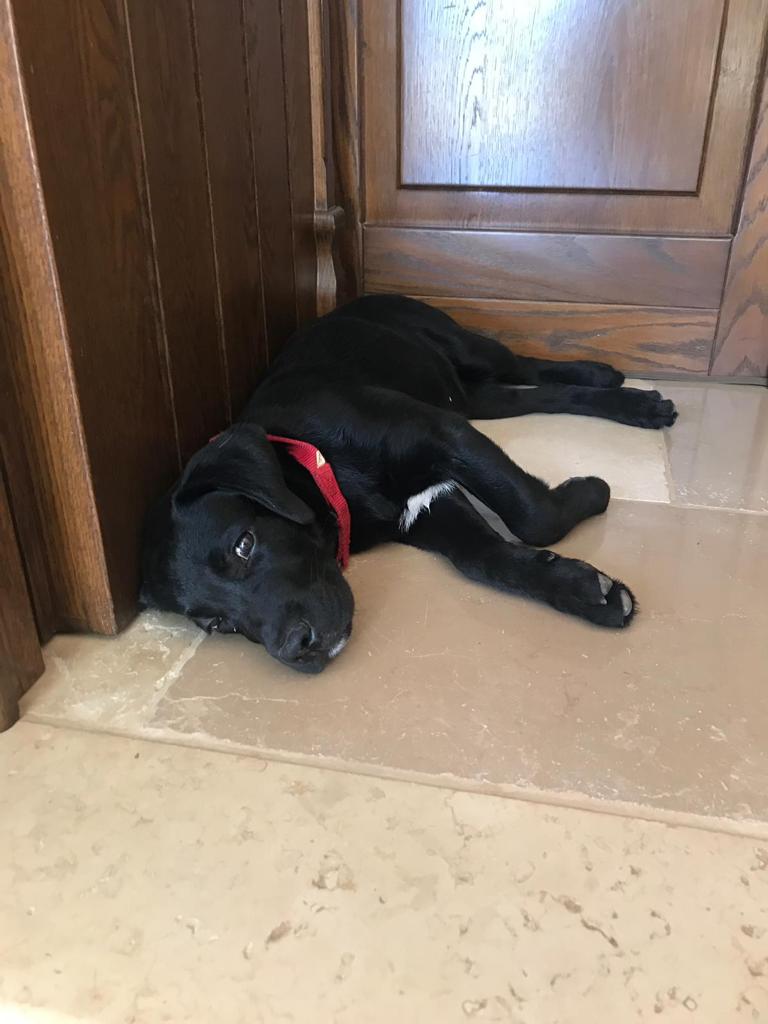 Why do you love her?
Because she loves me without asking anything in return. I truly think we should all be a little more "animals". They are sincere, many humans aren't.
The funniest thing Mela ever did?
She breastfed the two kittens that arrived at my place some time ago. Without having been pregnant ever. Without any experience. She just did. And it was marvellous.

What do like most about her?
That she knows how to make friends wherever she shows up. People just love her. So having her closeby, people see me in a different way too.
What activities are you enjoying together the most?
We like to play in the grass, rolling around and chasing each other like kids, sometimes with sometimes without a ball.
Anything you'd like to share?
The love a dog can give is difficult to find in another person. I am immensely grateful to the oppurtunity I was given when Mela knocked at my door. I would adopt her again and again forever and ever.