"Cuddles, cuddles, cuddles!"
Giovanna, 40, from Milan has a son, a husband and work as an art consultant to look after. But two French Bulldogs Cosmo, 3, and Luna, 2 are her favourite hobby. Reading a good book with the two of them right by her side, or making new friends while walking in the park, are things she would never want to miss anymore. But two animals in the house are a commitment you've got to be ready for
Ciao Giovanna, what do you do when you don't take your doggies out for walkies?
Well, I was born in Turin, grew up in Rome and after 10 years in London my family and I moved to Milan. Part of the family are certainly our French Bulldogs, Cosmo and Luna. I used to work in finance. Currently I'm dedicating myself to a great passion, art, with a special focus on the support of young and emerging artists.
Where did you and your doggies meet? How did you connect?
Cosmo entered in our lives in January 2021 from a breeder in Alba (Piedmont, Italy), while Luna arrived one year later from Pavia (Lombardy, Italy) but they are related via Luna's dad (Alex) who is also Cosmo's great-grandfather.
What's so amazing about your dogs?
They are both sweet, cheerful and well behaved but while Cosmo is very calm and lazy, Luna is curious and super energetic!
Cosmo loves to stay at home all day just lying on the sofa, Luna enjoys going out and meeting other dogs to play with.
How would you describe your relationship?
They are both very attached to me, we spend most of our time together and they follow me everywhere. They always want to be close to me as to other members of the family.
Do you know about their secret passions?
Cosmo's secret passion (not even so secret to be fair) are cuddles and massages.
Luna loves to play "catch" with toys like balls, bones or puppies and to watch the neighbours from the terrace. As I said she is super curious!
How do you "understand" each other? Do you have a secret code?
There is no special code we use to communicate. It simply happens. They don't speak but they always find a way to let us know their needs and feelings and, on the other hand, they understand every situation without the necessity to explain anything. They are very sensitive but, in case we need to introduce rules, we do it gently.
Do you have a "trick" that always works? That makes him listen no matter what?
There is a trick that definitely works for both of them: cuddles, cuddles and cuddles!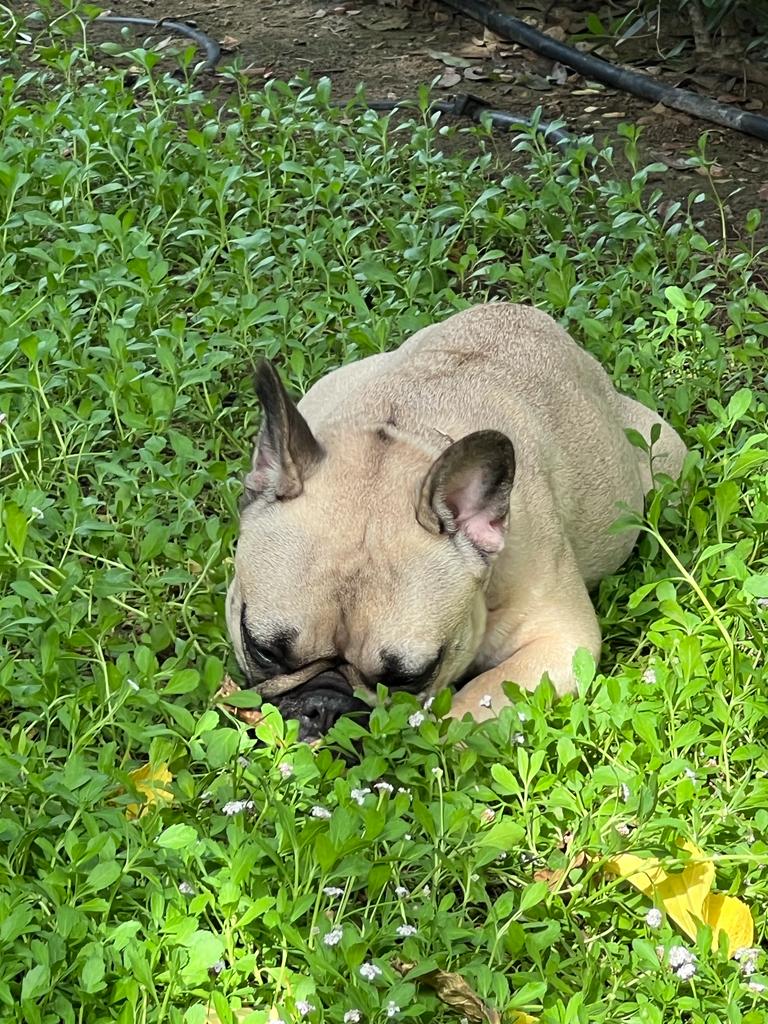 If your dogs were people – who would they be?
If they were human, Luna would be an explorer and Cosmo a member of the royal family!
Why do you love them?
I love them for their loyalty, for the love they always demonstrate without asking anything back, for the way they look at us and for every little thing they do. I simply love them!
Did your dog ever bring you closer to another person/other people?
Sure! Every time we go out for a walk in Milan but also wherever we go on holidays.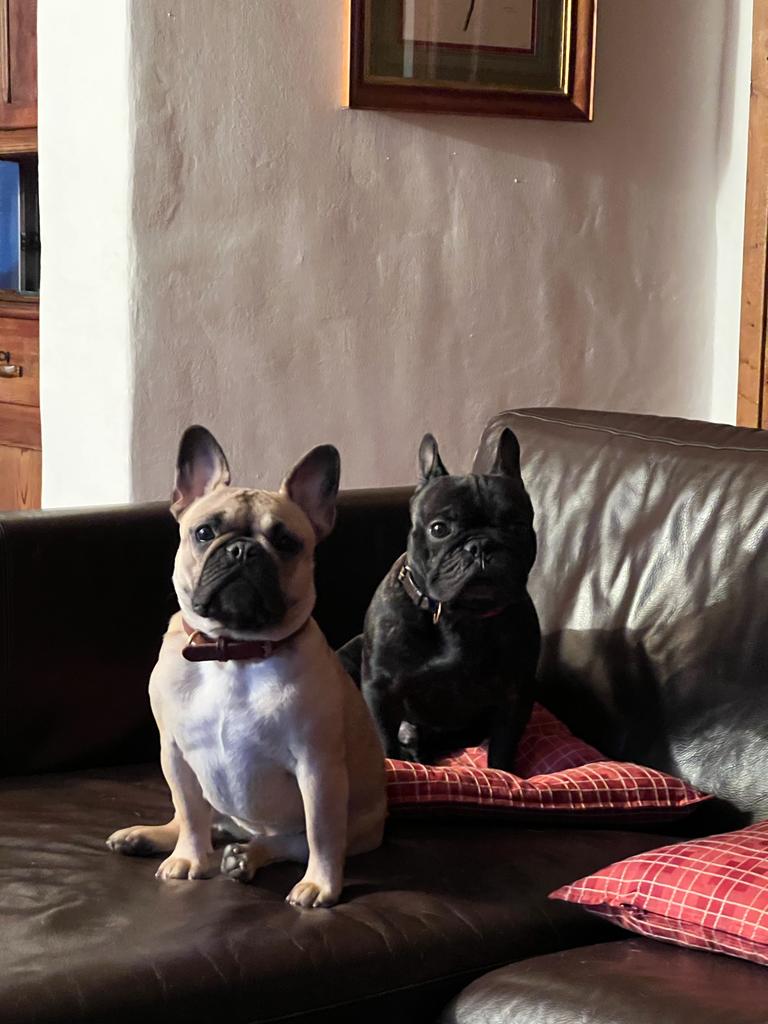 Where do you leave them when you go away for a couple of days?
We always take them with us, if possible. If we ever have to leave them behind we take them to this "dogs hotel" close to our house where they are kept in very big spaces, with comfortable beds and classic music on. We know they're fine because we monitor them through an app that allows us to be close all the time.
What are your favourite things to do with them?
Reading books with the two of them snoring gently next to me.
Any advice you would like to share?
Dogs aren't puppies. They have needs and feelings. Be sure to be commited enough for the responsibilities involved with getting a dog.